It's beyond frustrating that work at Vastern Timber has been delayed by Thames Water's awful service. We've paid them over £63,000 to move their pipe, and 19 weeks into an 8 week job we have a leaky pipe and no resolution in the pipeline. It is maddening that they seem to have no concern about the disruption they've caused our operation, at a time of unprecedented demand for timber.
After many months of trying to resolve this privately I'm now going to make as much noise as I can, in the hope that public shaming might work where reasonable communication, repeated requests, angry complaints and appeals to senior managers have failed.
The story so far
Sales of Brimstone, our homegrown timber cladding, are reaching record highs. We are building a new processing plant at our Wootton Bassett site to increase production capacity. But building work was halted in November 2020, to move a Thames Water pipe. It's only 100 metres of blue water pipe, but it has cost our company £63,000, payable to Thames Water, for them to move their pipe.
Very soon after receiving our money, the Thames Water contractor announced that they could not start for approx 20 weeks because of staff shortages. After my protests they did start earlier but we are now 19 weeks in and they are still far from finishing. Apart from one superstar called Perry the service has been non-existent. The customer service rep at Thames Water doesn't answer emails or her phone. The contractor's project manager does not answer emails or his phone.
Thames Water appear to have no concern for the disruption that they are causing.
We paid them £63,000 to move THEIR pipe from OUR site on the basis that they would have the entire job done in 6 – 8 weeks. That was agreed on 31st March. I chose to use Thames Water rather than a 3rd party contractor in the belief that they would be best placed to work on their infrastructure. They use a contractor called KCD (a joint partnership between Kier and Clancy Docwra). Both companies seem to be in complete disarray.
Half the pipe was laid without any bedding and surround and the trenches were left open for so long that the trench and road collapsed onto the pipe. This then called for a day of cleaning the trench back out. After finally laying the pipe and cleaning out the trench, they filled in the trench and covered it in Tarmac, only to find that there is a leak in the pipe.
I was then informed that they didn't have staff available to come and fix the leak.
To recap:
Building work on our new processing plant was halted in November 2020 to move a Thames Water pipe
It's only 100 metres of blue water pipe
We have to pay £63,000 to Thames Water for them to move their pipe.
The newly laid pipe leaks
19 weeks into an "eight week" job and there is no end in sight
No sense of urgency
Utterly dreadful customer service (with the exception of Perry – he is a star)
Zero project management.
Thames Water have one contractor, KCD, and they don't appear to have the staff to fulfil the contract.
They seem to react only when put under pressure of complaints
It seems that we are at the mercy of a monopoly company which has no incentive to provide a reasonable service within a reasonable time. I believe that if we behaved in the same way we would be out of business within weeks.
Vastern Timber is a family business trying to process local timber in the face of a national shortage. Our new unit will employ more people, and produce a sustainable and renewable local building material. It's a real shame that Thames Water are stopping us from making progress. I'm sure that if they wanted to Thames Water could have the new pipe operational within a week, but they clearly don't feel any urgency about this. I've written to the contractor every day since they informed me of the leak, and am still getting nowhere.
"We are now a week on from establishing that your new pipe leaks and not a single thing has been done on site to remedy the situation. Furthermore no one is answering my emails or my phone calls. I want to know when a competent team will be on site and how long it will take to complete the job."
The only way I've got anywhere with them so far is by kicking up a massive fuss. So I'm going to share this story with the press, and on social media, and will keep the pressure on until this is finally resolved.
Thames Water need to fix this immediately.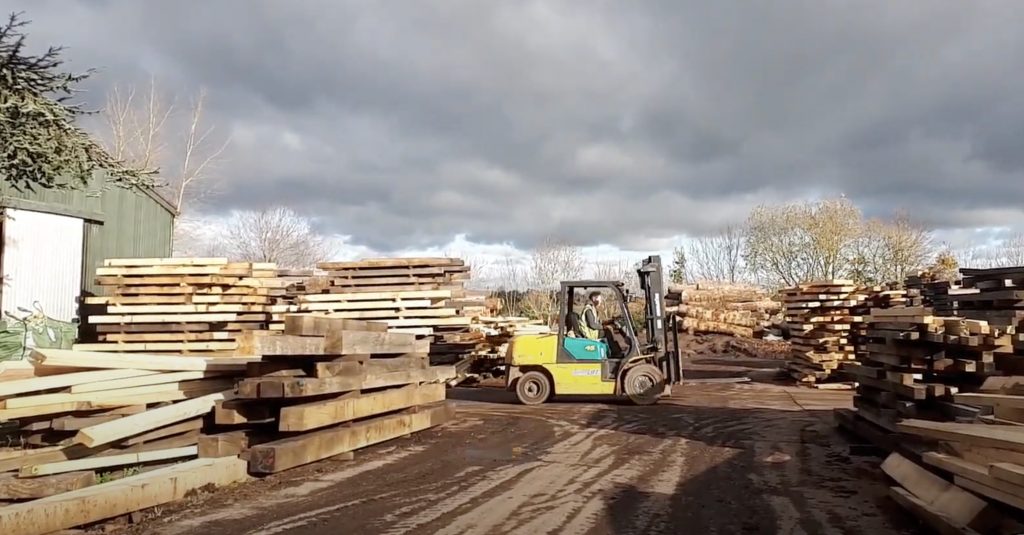 Vastern Timber is a family firm based in Wiltshire that specialises in processing British grown timber.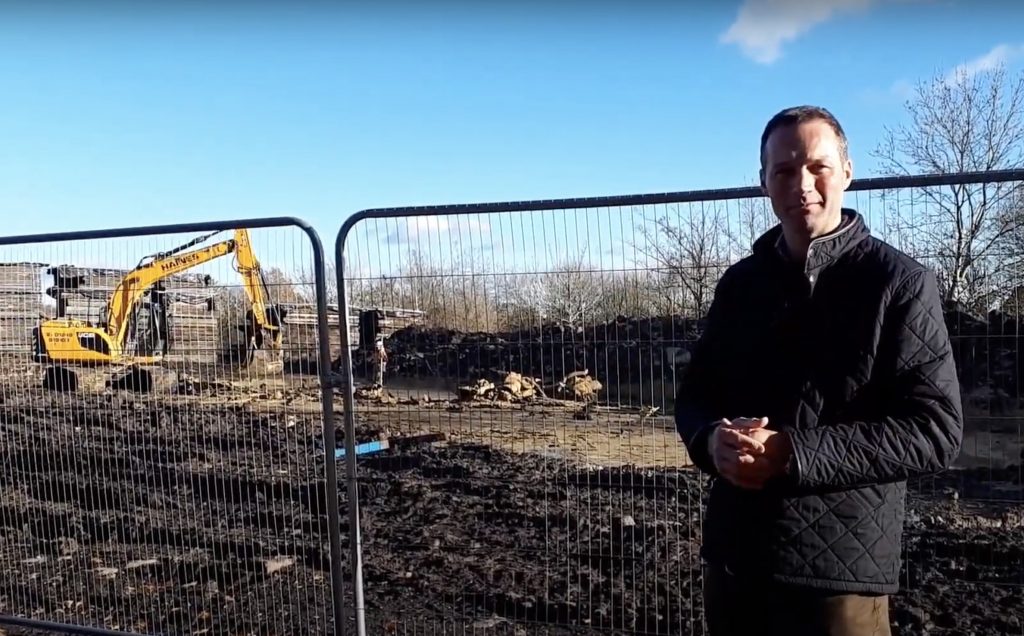 Construction of our new production unit began last year, before work was halted to move the Thames Water pipe.