This week, our YouTube channel "Wood For The Trees" hit a milestone with over 10,000 views of our films.
It has been fascinating to visit and talk with experts from a range of different perspectives to discuss the future of our forests. I think we should be proud of the films we have produced, and what we've achieved so far with the series. Our latest film on agroforestry was well received, and I particularly liked this comment:
"I work as an upcoming forester for a large estate, both the farming and forestry here has been left in the stone ages in my opinion… We seem to be stuck in old, less sustainable methods of both farming and forestry. I'm trying to find ways that I can help introduce change within the estate. One question i was left thinking after watching this was how the agroforestry can be applied to much larger scale farms… Thanks for this great video series, I'm looking forward to watching the next one!"
Charlotte Le Marchant, who produced, filmed and edits the series, said reaching 10,000 viewers was "amazing." She said "I'm really looking forward to getting more passionate and interesting people on film talking about trees for the #WoodForTheTrees series this year." Charly is currently finishing off filming for film #8 where we have been speaking to Dr Jo Clark from the Future Trees Trust on her work in improving the seed stock of UK hardwoods to benefit the timber industry.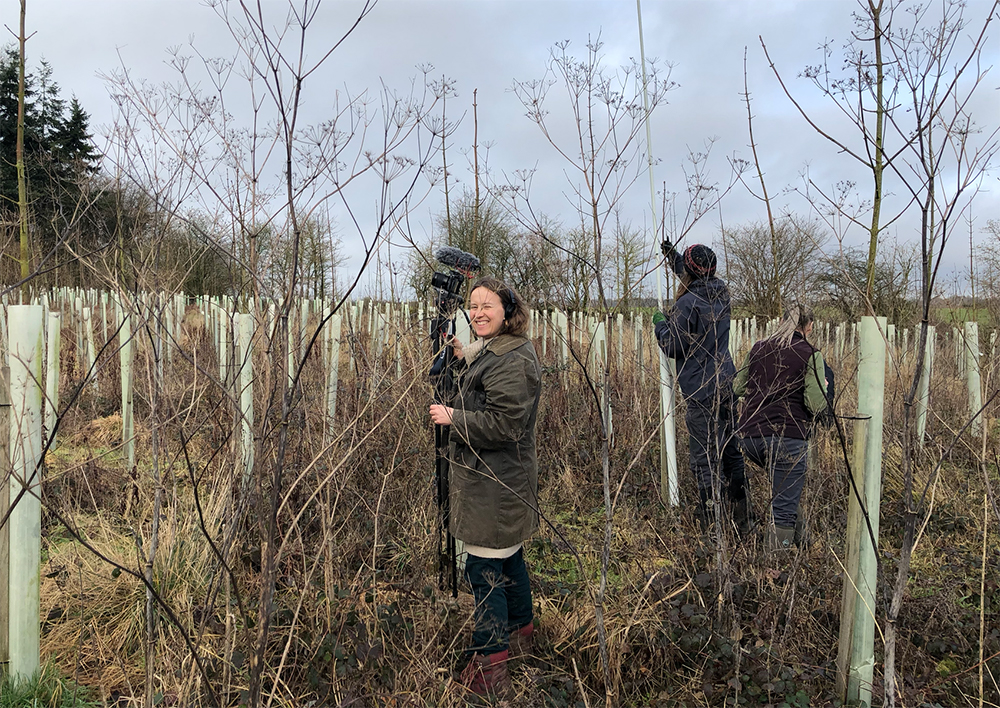 Charly said "If we are going to become anywhere near Carbon Neutral as a nation we are going to have to stop outsourcing our timber production around the world and start producing much more of our own timber. We are going to talk about how the timber industry can support a low carbon economy by both replacing high carbon materials such as concrete and steel as well as reducing carbon miles. I'm also looking forward to exploring the part that natural regeneration and rewilding could play in the desire to make Britain a more woody nation."
Our next film, part 8 of the series, will feature Dr Jo Clark of the Future Trees Trust, and look at the Sycamore Progeny Trial that Vastern Timber is sponsoring, which aims to improve the seed stock of sycamore trees in the UK. We're hopeful this will be out in March (or maybe April).
Visit our Youtube channel, Wood For The Trees to watch the series and add your comments.
https://www.youtube.com/c/woodforthetrees